For more information CLICK the SHIELD
North Camp
Berlin, Gorham, Twin Valley, Lakes Region, Laconia, Moultonboro, Belmont, Gilford, Wolfeboro, Meredith, Ossipee, Conway, Bartlett, Jackson, Western Maine
all Maine points, and Northern NH
Calling all youth hockey players !!
July 7 - 11 @ HAM Arena 8:30-3pm NORTH CONWAY
In association with The #1 Battle Camp in North America
A Pro Ambitions Family vacation camp

Power Skating w/Peter Klim
+ Battle + Goalie Camp
Vacation in the Heart of White Mtn National Forest
Family discount lodging through the RED JACKET INN
Train for hockey, explore the area and relax at the resort
The Red Jacket Inn has an indoor water park and outdoor pool
Also the most sensational views of Mt Washington Valley
Outlet Shopping, Dining, unlimited outdoor activities

July 28 - August 1 @ Conway arena 8:30-4pm NASHUA
Ages 7-15 with at least 1 year organized hockey

---
THIS IS A SELF-BETTERMENT PROGRAM
TECHNIQUE MECHANICS FORM BALANCE CONTROL POWER

---
It is our complete skating development program
Our focus is ICE HOCKEY SKATING for todays game
We practice first without a puck, then apply pucks
We use measurements of time, distance, height...
NO-CHECK daily scrimmage, 100+ skating drills
Grouped by age and ability
---
2 power skating ice sessions, 2 off ice sessions
classroom, video, lecture, demonstration
plyometrics, russian box, verticle leap stations
skating specific exercises, unique training methods
Track and field training and speed skating training
Plus my rigorous Total hockey conditioning exercises
You'll remember this camp for the rest of your life!
7 hours per day, and a guaranteed good night sleep

---
All this for $12.857142857142857142857142857143 / hour
$450/pp week full day option
$225/pp week half day option
$90/pp walkon

---
Serious discounts are going on early in registration season
Remember the ole sayin "The early bird cathes the worm"



purchase Full Day Camp with $99 Non-Refundable deposit
GET A SMOKIN' HOT DEAL !
THE SMOKIN' HOT DEAL is... $375 until April 30 !!
A $99 NonRefundable deposit holds posted price
Balance due July 18, 2014.
---
purchase half day option
---
purchase walkon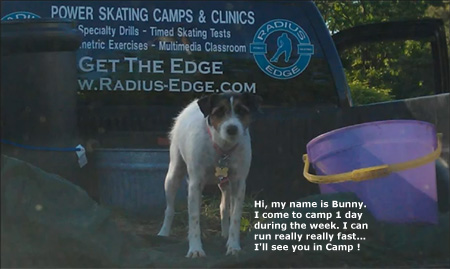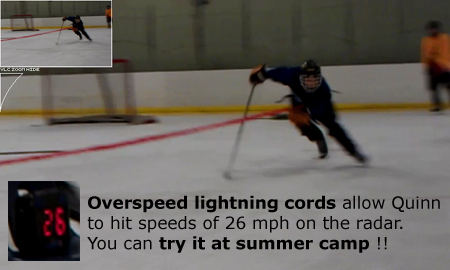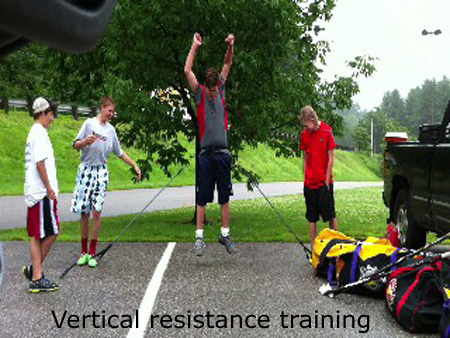 ---
---
Major sponsor Reebok/CCM

Supported by USA Hockey
---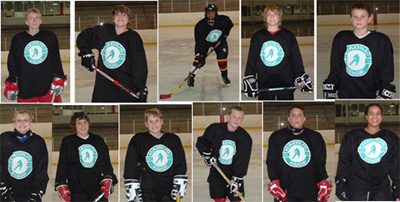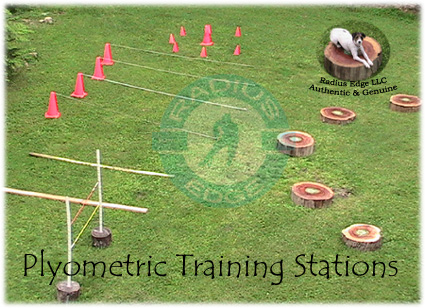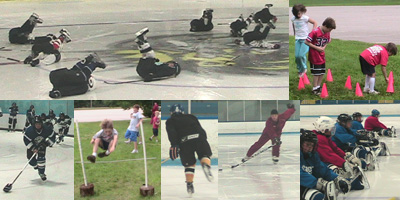 Ice Daily * Jersey * Timed Skating Tests


Daily Classroom Training * Plyometrics * Agility Training





---

Learn the Secrets of Power Skating

Unlock your Potential


Why Skate Harder?


Skate more Efficiently use Less Energy


Impress the coaches during Fall Tryouts


Explosive Starts


Powerful Stride


Stop on a Dime

This CAMP will Teach You

Forward and Backward Skating


Proper Skating Technique


Full Leg Extension


Toe Snap


Arm Movement


Body Position


Balance and Control


Explosive Start


Powerful Stride


Edges


Crossovers


Turning


Stops

Timed skating tests just like the Pros

You'll perform complex skating tests


Similar to a professional tryout


We'll test you on Day 1 and again on Day 5


The Stop-Watch tells you all there is to know


With our unique skating evaluation


You'll see your times improve


All in just 5 days !!

Progressive Class Room Daily

New Multimedia presentation and discussion daily


Learn the proper methods during class


Apply it immediately afterwards on the Ice


We'll break down your movements


Understand what to do every step of the way


Some of you will re-learn how to skate

Different Plyometric routines added daily

Stations are made using Logging Timber


A great training experience with fresh ideas


New Plyometric training exercise everyday


Challenging skills designed to enhance your skating


Peter Klim's outdoor workout and training


Exercises so unique you'll remember them for life


Precision bounding with proper weight distribution


Can you jump 1 and a half times the length of your body?


Can you jump straight up three feet high?




Teachers always present on & off ice

Tending personal attention to your individual needs


We assist and instruct you while we skate alongside


Off Ice we are always present and available

We strive for your complete satisfaction

From our qualified instructors


Insightful Classroom Training


Plyometric Dry-land Training and teambuilding games


To a progressive & comprehensive on ice skating program


The On Ice Program is designed by Peter Klim


This Program is carefully planned to create your success


The Class Lecture program is designed by Peter Klim


Each session building on the previous and then recap


The experience is synchronized for optimal results


In other words you'll understand it in class


Then try your new ideas in a no-pressure environment


We deliver a superior product


All at a sensible price


I'll See you on the ice !
Director / Owner : Peter Klim

Ask about our discounts;
Limit 1 Discount per player
Multi Family members save 10%
Sign up a buddy save 10% (REFERRAL FEE)

Top / Home / Sign Up
---
Home / Summer camps / Sign Up Forms / Clinics / CAMP NORTH / Private lessons / Referee / Organizations / Testimonials / About Us / Philosophy / Contact Us / Skate Repair /

---
Copyright © 2012 Radius Edge Power Skating LLC. All Rights Reserved
Revised - April 21 2014


WE WANT YOU !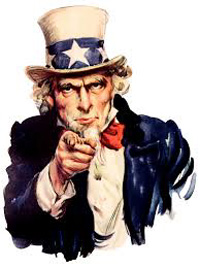 AT OUR JULY 7-11 CAMP
A FAMILY VACATION
In NORTH CONWAY NH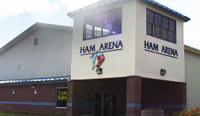 ---
Major Sponsor Reebok/CCM
Supported by USA HOCKEY

---

Pro Ambitions NH Camps
Starting summer 2014
Conway NH HAM ICE ARENA
Age 7-15 full day camp
I will instruct with Pro Ambitions
3 hours on the ice daily
Plyometrics, Dryland, Forms
The Fields at Kennett School
Field Games, Sprint Races
Stay in the heart of White Mtns
Area Hiking, Fishing, Canoeing
July 7-11 2014
More NH Summer Camps

---
Why a Radius-Edge camp?
We Specialize in our Niche


Focus on Skating Development


Detailed Skating Instruction


Preferred method of skating


Form, Technique, Mechanics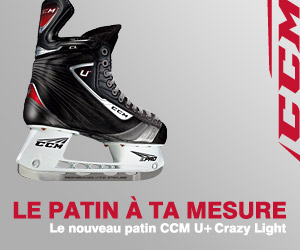 Our Target Audience
The average hockey family


From Nashua Concord Manchester


Groton Chelmsford Billerica


Dracut Tyngsboro


Dunstable Pepperell


Lowell Acton Waltham


Bedford Westford Littleton


Hollis Greenville Milford


Salem Hudson Pelham


Londonderry Derry Hampstead


Chester Auburn Goffstown


Bedford Hooksett Bow


With Boys and Girls Ages 7-15


Mite Squirt Peewee plus 13yo


Who want to improve skating


Who love the game of hockey


Who like a fun challenge


Who show a desire to learn


Appreciate their own hard work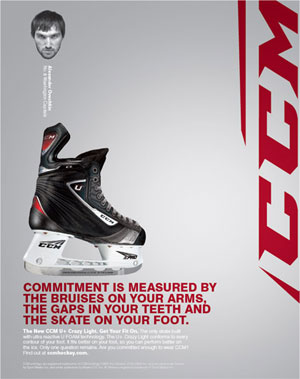 What You WILL Get
Exceptional skating instruction


By the unique combination of


Referee and Player experience


Qualified Adult Instructors


Who can perform every Drill


A cost that fits your budget


4 hours of classroom education


All on their favorite topic


Visual, Lecture, Demonstration


17.5 hours ON ICE training


17.5 hours OFF ice training


Agility Training, Plyometrics


Self Competitive Exercises


Using time, height and length


Off-season conditioning drills
We want Good Kids
We want smiling happy campers


Who can't wait to skate


Enjoy challenging their abilities


All the while having FUN
9 Years of Camps
We see many skaters return



Parents love us


You'll never forget this camp


Exercising outdoors


Measuring distances, heights


Challenging yourself physically


Challenging yourself mentally


All the while getting stronger


Gaining firsthand knowledge


Through Educational Training


Through increasing complexity


Step outside your Comfort Zone


Radius Edge Camps and clincs