Power Skating Clinics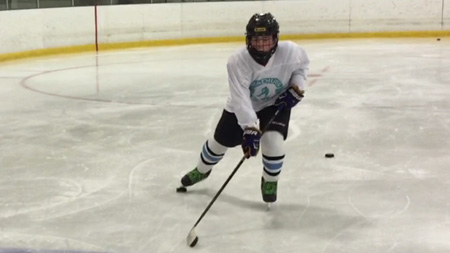 In the picture, Tucker is doing what I call 'Puck Slides' a stride simulation drill. Start out skating forward, get to 10MPH then place a puck under 1 skate. Tucker has a hockey puck(representing 1 inch in height) under the 'Toe' of the blade on the push leg. This is going to serve three purposes:
A) the extra weight shifted to the glide leg will reinforce new muscle growth in the quadricep area. The deeper he bends the more strain on the muscle for faster muscle growth
B) the seemingly unlimited stretching ability found in the push leg due to lack of friction the slick rubber puck provides allows students to explore stride placement, length, leg and spinal alignment, good form and posture simultaneously as they adjust the knee bend of the glide leg.
C) It helps with the muscle memory during the return of the skate under the midline of the body. The concept is after a thrust the skates return path should be low to the ice to mininmize time spent not in contact with the ice.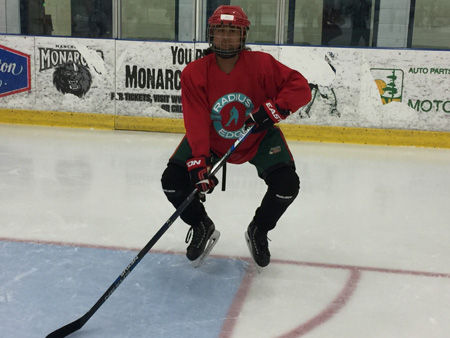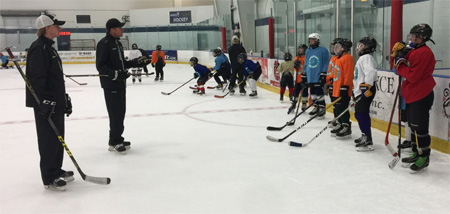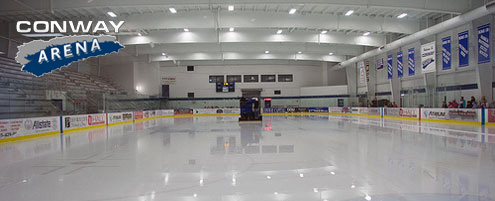 ---
Top
Home
---
Home / Summer camps / Sign Up Forms / Clinics / Private lessons / Referee / Organizations / Testimonials / About Us / Philosophy / Contact Us / Skate Repair /

---
Copyright © 2017 Radius Edge Power Skating LLC. All Rights Reserved
Revised - July 02, 2020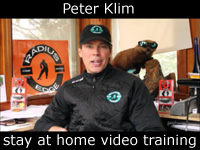 NEW: Stay at home
TRAINING VIDEOS
---
At most clinics we now offer
Body checking and body contact
Legal methods and Official rules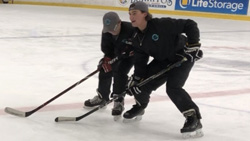 ---
Upcoming events
---
UPDATES JUly 02, 2020
North Shore clinic, Klim & Chabot
Postponed until next season
Raymond J Bourque Arena
Beverly Massachusetts
---
Sunday Skills on Ice Only
August 9,16,23,30, 2020
Evenings 6pm-7:30pm
Conway arena, Nashua NH
---
Exeter MiniCamp
In association with Louis Chabot
July 20-23, 2 hours of ice
The Rinks, Exeter NH
---
Nashua MiniCamp #1
August 3-7, 2 hours of ice
Mornings 10:10am-12:20pm
Conway arena, Nashua NH
---
Nashua MiniCamp #2
August 3-7, 2 hours of ice
Mornings 1pm-3:10pm
Conway arena, Nashua NH
---
Keene MiniCamp
August 10-14, 2 hours of ice
Mornings 10am-12:10pm
KeeneIce, Keene NH
---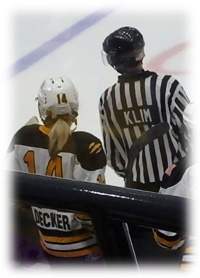 Peter officiating NWHL Boston 2016
---

Power Skating Warmup 15 Athletic Exercises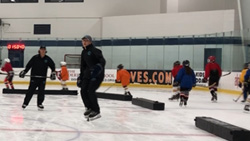 Power Skating Warmup, 180 Jumps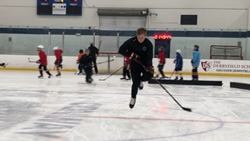 Power Skating Warmup, Leg isolation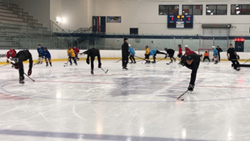 Power Skating Warmup, balance and form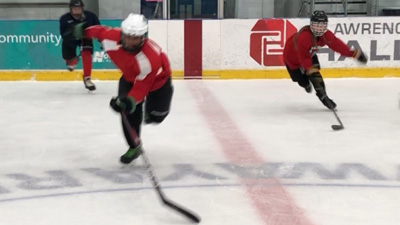 Power Skating Leg Loads Exercise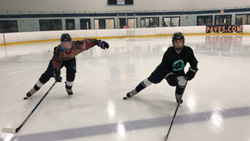 Power Skating MOVING PUCK SLIDES DRILL


Power Skating Sliding Core Exercises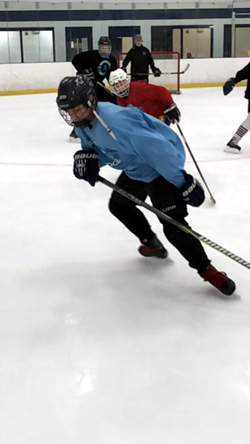 Power Skating Open Hip Exercises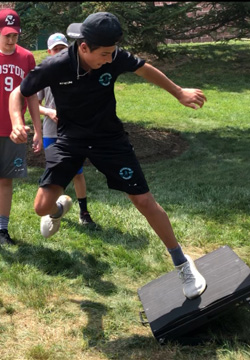 Power Skating Dryland, The Russian Box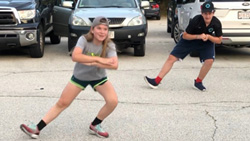 Power Skating The Drunken Sailor Dance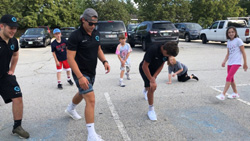 Power Skating Dryland Group Stretch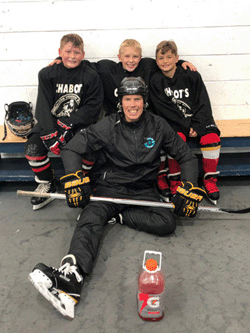 Apres Skating in EXETER with CHABOT HOCKEY

---
WE WANT YOU !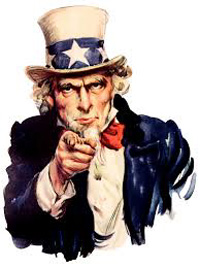 ---
Nashua NH, CONWAY Arena
Manchester NH, JFK Coliseum
Manchester NH, West Side arena
Keene NH, Keene Ice
Exeter NH, The Rinks
Hooksett NH, TriTown ice arena