Power Skating Clinics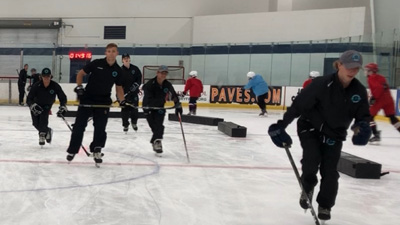 Power Skating Clinic
ANNUAL SUMMER 6 WEEK CLINIC
Every Sunday for 6 weeks starting July 18, 2021
We off both single and multiple day registration options for this, 1.5 hour long, weekly program.

---

Power Skating skills and development 6 week clinic starts this July 18, 25, August 1, 8, 15, 22 at the Conway arena in Nashua NH.

Once again due to COVID-19 Refunds 100% in full prior to the start of this clinic. If you don't feel comfortable or you change your mind simply contact us before Day 1 of the program for a full refund.

See top right for "registration requirements/guidance" forms and reading requirements

Scroll down for clinic registration.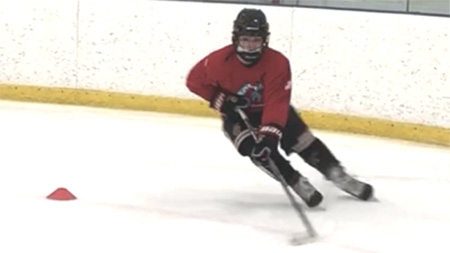 Sunday Skills Nashua NH
Superior weekly development
Sunday evenings 6pm-7:30pm
We offer both single and multi-day registration options.

JULY 18,25, AUG 1,8,15,22
Conway arena, Nashua NH
Ages 7-17


---
What to expect
Goaltender development instruction by Robert Morel SOLD OUT

Goaltenders will receive personal training during the first 45 minutes followed by 45 minutes of live action in the nets with our shooting and game situational stations

Goaltender details of instruction
SPECIFIC GOALIE SKATING DRILLS, Explosive speed work in crease, Balance & Agility work, Development of all mobility skills


STANCE DEVELOPMENT, Proper balance in stance, Correct position of gloves, Explosive recoveries, Butterfly Development


ANGLES, Ability to fill in space and challenge shooter, Squaring to the puck


ADDITIONAL HIGHLIGHTS, Rebound Control / Lateral Slides / Use of stick Breakaways / Basket Saves / Butterfly saves Wrap arounds / Situation behind the net / Catching Glove and Stick saves


Goaltenders will receive personal training followed by live action in the nets with our shooting and games situational stations. Max. 6 goalies.
---

Player development instruction by Peter Klim and the talented Radius Edge Staff



We will provide skating, forms and exercises as well as skills
Prior to pandemic this program offered 30 minutes of off ice training prior to the ice, we expect to return to this format in 2022
You will always get skating forms at our skills clinics and this program features an extensive amount it. Some are stationary but most moving. Forms are such a critical part of proper skating development. Even the NHL players seek the professional eye of a power skating instructor to identify where they can improve. We run forms exercises in progression for all levels to explore and progressively develop.
We'll spend the 1st half of our ice session in stations. Ice formats and layouts vary, I typically will have 1 full ice length station 200 feet long for creative skating development, overspeed lightning cords or resistance bands, rapid and long striding, breakaways, gaining momentum with armswing.
Power Skating, Forms, edges, balance and control, rapid and long stride, over speed, forward lateral diagonal backwards, stops, crossovers, pivots, and so much more
The second half we use many of the skating forms from the 1st half and progress with pucks and goalies into a more competitive atmosphere
Checking passing stickhandling shooting scoring breakaways dekes fakes escapes puck-protection and evasive methods and more
Checking: Angling, stick check, poke check, stick lift, pass blocking. shot blocking, body contact, shoulder check, hip check, checking and applicable rules
Passing, various types of passing, skating and passing(timing skills), self passes using boards
Stickhandling stationary and dynamic, individual puck control, hand eye coordination, dekes fakes, slow, fast, wide, narrow, toe drags, the ghost, Eberle, Pastanak, Marchand, Orr, Savard, Gretzky, Ruzicka and more
Shooting, wrist, snap, backhander, chip, flip, knuckler, slap, half slap, trick shots, rebounds, one timers, and more
---
REGISTER

We thank you for considering our camps and clinics.... Peter Klim !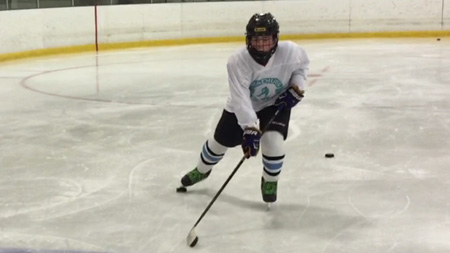 In the picture, Tucker is doing what I call 'Puck Slides' a stride simulation drill. Start out skating forward, get to 10MPH then place a puck under 1 skate. Tucker has a hockey puck(representing 1 inch in height) under the 'Toe' of the blade on the push leg. This is going to serve three purposes:
A) the extra weight shifted to the glide leg will reinforce new muscle growth in the quadricep area. The deeper he bends the more strain on the muscle for faster muscle growth
B) the seemingly unlimited stretching ability found in the push leg due to lack of friction the slick rubber puck provides allows students to explore stride placement, length, leg and spinal alignment, good form and posture simultaneously as they adjust the knee bend of the glide leg.
C) It helps with the muscle memory during the return of the skate under the midline of the body. The concept is after a thrust the skates return path should be low to the ice to mininmize time spent not in contact with the ice.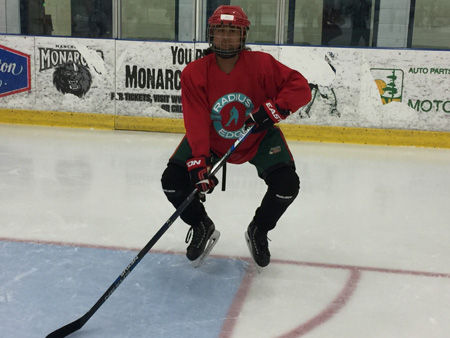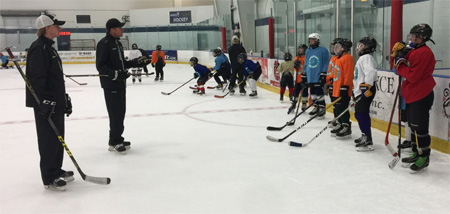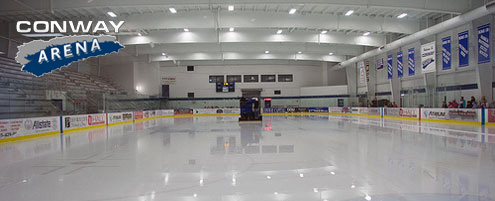 ---
Top
Home
---
Home / Summer camps / Sign Up Forms / Clinics / Private lessons / Referee / Organizations / Testimonials / About Us / Philosophy / Contact Us / Skate Repair /

---
Copyright © 2020 Radius Edge Power Skating LLC. All Rights Reserved
Revised - June 11, 2021

At most clinics we now offer
Body checking and body contact
Legal methods and Official rules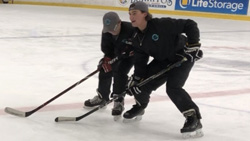 ---
Clinic Registrations
requirements/guidance
Print sign and bring day 1
Covid-19 risk waiver
Print sign and bring day 1
Injury liability waiver

Required reading
Covid-19 Radius Edge information
Required reading
Covid-19 Conway Arena guidelines

Mandatory Screening FORM
Covid-19 online screening FORM is a
requirement to enter Conway arena
and should be done prior to your arrival at the arena for your event


---

While participating please adapt to
social distancing whether it be....

In registration line


Inside the designated dressing area


Lining up to get on the ice


Lining up for drills


Lining up to exit the ice


Water breaks


Group discussions


On Bench
---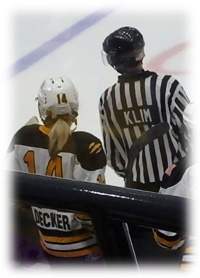 Peter officiating NWHL Boston 2016
---

Power Skating Warmup 15 Athletic Exercises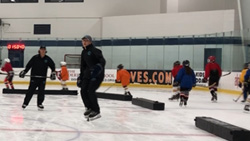 Power Skating Warmup, 180 Jumps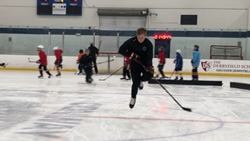 Power Skating Warmup, Leg isolation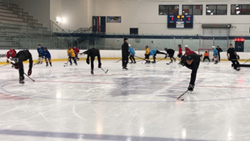 Power Skating Warmup, balance and form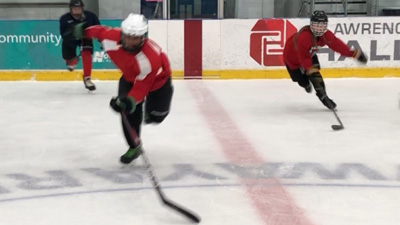 Power Skating Leg Loads Exercise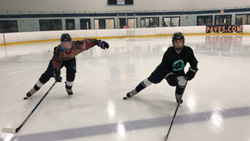 Power Skating MOVING PUCK SLIDES DRILL


Power Skating Sliding Core Exercises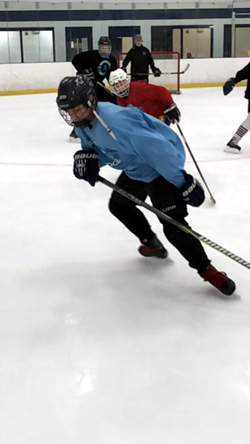 Power Skating Open Hip Exercises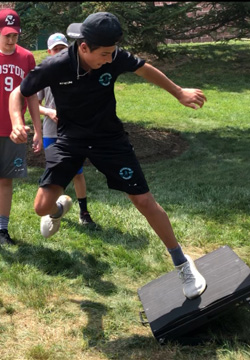 Power Skating Dryland, The Russian Box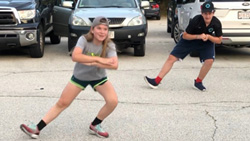 Power Skating The Drunken Sailor Dance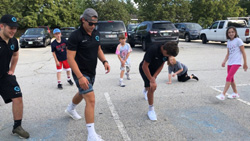 Power Skating Dryland Group Stretch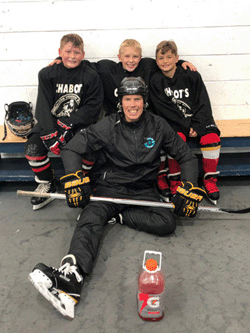 Apres Skating in EXETER with CHABOT HOCKEY

---
WE WANT YOU !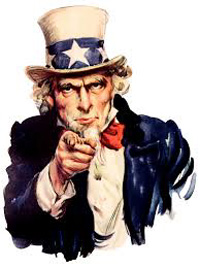 ---
Nashua NH, CONWAY Arena
Manchester NH, JFK Coliseum
Manchester NH, West Side arena
Keene NH, Keene Ice
Exeter NH, The Rinks
Hooksett NH, TriTown ice arena