Private lessons are returning as we adapt
RADIUS EDGE POWER SKATING
Keeping the cost of Personal Hockey Training Affordable
---
Private Lessons in NH
By appointment only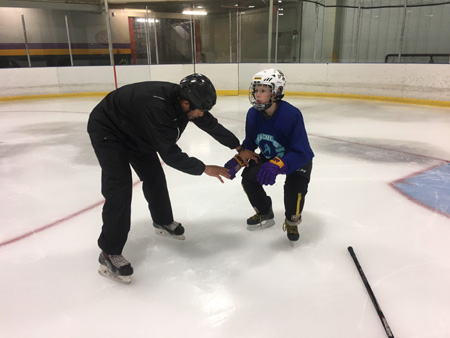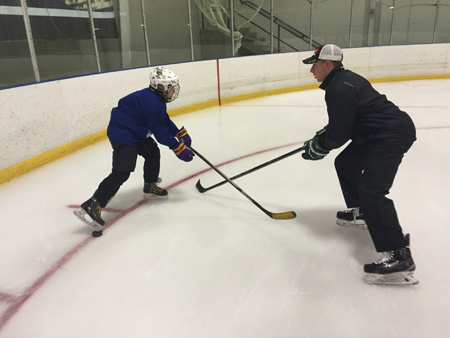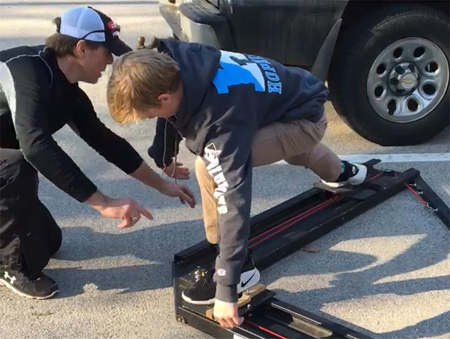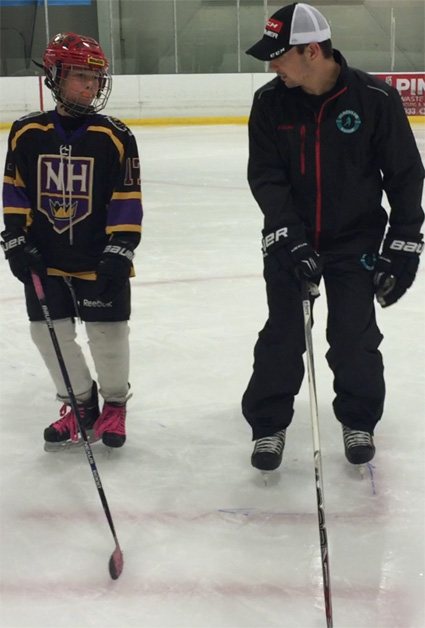 ---
| | |
| --- | --- |
| | Personal Skating Instruction |
---
How it works
Lessons can come to your ice, or we can help secure ice for you
$100 per hour on ice program, $50 per hour off ice program
1 on 1 Personal Instruction, or semi-private up to 4 students
We compare schedules, determine what fits, design your program
Short programs or Long Programs with up to 5 sessions per week
We sign a contract, a participation agreement and waiver form
Personal Instruction that keeps with your busy schedule in mind
DISCLAIMER: The prices at all private or public ice rinks vary, depending on time of day, day of week, holiday, off peak vs peak hours. The cost of ice changes without notice, these fees shown below were accurate at one time and still reflect a real good idea on what costs you can expect. It is what it is, and we can't completely train without real ice. Thank you

Tyngsboro, Skate-3 package $265/session for 1 to 4 students
1 hour ice rental $165, 1 hour on-ice instruction $100: (add an hour dryland $50) Currently May through August is open, flexible scheduling, call ahead.



Hooksett, Tri-Town Ice Arena package $320/session for 1 to 4 students
1 hour ice rental $220, 1 hour on-ice instruction $100: (add an hour dryland $50) Daytime hours only.

Nashua, Conway Arena package $285/session for 1 to 4 students Available before 3pm
1 hour ice rental $185, 1 hour on-ice instruction $100: (add an hour dryland $50)

West Side Ice Arena package + 280 session for 1 to 4 students
1 hour ice rental $180, 1 hour on-ice instruction$100: (add an hour dryland $50)
Daytime hours only. Available before 3pm SEPTEMBER OCTOBER NOVEMBER DECEMBER. *Excellent selection for Off Ice training(add an hour dryland $50)

Requests are handled on a First come First serve basis and subject to scheduling and availability Full Payment via cash, check or money order is required at the time of service



Personal Instruction Testimonials * Contact us to discuss your situation


The Program
Goals and Objectives:
This information is gathered during our preliminary discussions, recorded to a PDF file and e-mailed to you prior to starting your 1st session. Parents and students use this as a tool to help keep everyone focused, know what to expect on the ice, and general reinforcement of good habits.

The focus of your training is established by creation of objectives. You develop your own course, then we'll go study it in detail.

Objectives are for everyone, they include a high level look of the on ice program. Objectives typically get modified so when one set of objectives are reached another is added. This is why post session follow up is so important, these define the next logical step in your development. Each new movement must compliment the next so a continual cycle of learning is required, practicing specific skills and repetition

---

Pre-session overview:
This information is conveyed immediately as we meet. Physical limitations, asthma, injuries, allergies, these concerns must be addressed during this time. We should be on the same page knowing what is expected on the ice, what we are looking to develop. It helps keep everyone focused, and lasts only a moment or two and then we move on.


Top
---

Pre-skate stretching:
We introduce the Top-Down stretching routine before we move into our daily reinforcement drills. The stretching lasts about 5 minutes, and provides skaters with yet another tool to use and learn. We explore various aspects of stretching, finding physicals limits, and setting personal goals to achieve within the activity over a period of time.

---

Pre-skate reinforcement drills:
These are the drills you do to reinforce and compliment the on ice technique focus of the day. As your study course logically changes so do these drills. I explain what they do for you, exhibit the drill properly, and ask you to do repetitions of the drill. I find that for development of good on ice form it is essential to work on that form off the ice as well. Good off ice habits go a long way in overall development of the skater, so it is important to do these reinforcement drills on your own time.


Top
---

On Ice session:
First you'll display your skating for assessment. I'll observe your start, stride, stops, turns, mechanics and body movements. We address the issues and get right to work.

You'll be introduced to strengthening and reinforcement exercises that focus on one area. You'll be challenged by a wide variety of drills and skills of increasing difficulty and complexity which provide you the opportunity to master your area of concern.

Each students needs are different. By setting objectives, focusing on the issues, using reinforcement drills both on and off the ice, together we can eliminate these problems. Excessive movements, incomplete leg drive or return, slow feet, sticks off the ice, trouble on crossovers, hunchback or tipping, transitions, stops...most of these issues we can clean up fairly quickly.

---

Post session follow up:
After each session we meet to discuss what we did on the ice, what developments we saw, what we will to continue to work on next time. You will be asked about your own skating, what you liked or didn't like about the days session. This is an important part of your development where all parties have a voice to determine the next sessions subject of focus. This allows all parties to hear my input, where I feel we are in development, what suggestions I may have etc.


Top
---

Development Recommendations:
After each sessions discussions I'll suggest a development exercise to practice daily until we meet again. I feel development off the ice done on your own leads to self discipline and lends to discovery of the skill set itself, especially when you can do it at your own pace at home.

Next time we meet I'll ask if you've been working on your exercise. The development efforts show up immediately and your own hard work shows magnified results when we apply that skill set during your program.

---

In order to be successful we all need to be on the same page. Using the structure above and the methodology of focused study topics, we create a program built around your issues with no surprises. The only surprises are the unique drills and building block methods used to undergo a transition in your skating style. I think everyone will be surprised by how quickly your skating improves.




Top
---
Top
---
Travel Fee
* A nominal Travel Fee is added to destinations outside 25 miles 1 way. 0.30 cents per mile is the rate: $15 > 50 miles RT, $18 > 60 miles RT, $22.5 > 75 miles RT, $27 > 90 miles RT, $30 > 100 miles RT
---
Home / Summer camps / Sign Up Forms / Clinics / Private lessons / Referee / Organizations / Testimonials / About Us / Philosophy / Contact Us / Skate Repair /

---
Copyright © 2012 Radius Edge Power Skating LLC. All Rights Reserved
Revised - Feb 19, 2021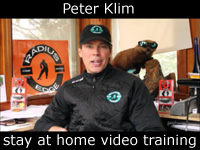 NEW: Stay at home
TRAINING VIDEOS
Exercising at home video's
lesson 1 Forms Basics 101
Lesson 2 Forms & Agililty 102
Lesson 3 Forms & Agility 102
Lesson 4 Forms Power Agility 102
Lesson 5 Stick Hand Eye control 102
Lesson 6 Core training 102
Lesson 7 All about your stick
Lesson 8... coming this week


---
Spring 2020
Updated Feb 19, 2021



Private Lesssons



Train at Skate-3


$275 call ahead


The most ice availability (best choice)



Train at Conway Arena


$235 - $300 call ahead


Ice availability before 2pm



Train at Tri-Town Arena


$320 - $340 call ahead


Much ice availability



* WINTER ONLY *
Train at West Side Arena


$125 - $265 call ahead



* WINTER ONLY *
Train at JFK Arena


$275 - $335 call ahead


JFK opens October closes April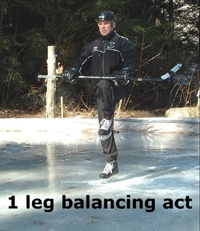 Give the gift of power skating


Call to schedule an appointment


We work around your busy schedule


and obtain ice at a location near you


20 minutes pre-ice dryland


1 hour daily private instruction


Individual attention to your Skating


Stick handling, Shooting while skating
Stride adjustments
We'll adjust your stride


Point out the areas of your skating


Which can be enhanced


Learn proper posture and skating form


Muscle strengthening exercises


Learn the secrets of Power Skating


Tremendous benefits


Personal 1 on 1 attention to your skating
We Train Too !
Did you know that each season


Upper Level Officials are


Required to attend boot camp


These Boot Camps are mandatory


They test our physical ability


They test our game knowledge


All this ensures we are capable


To skate at a high level


Keep up with the play and


To be the best we can be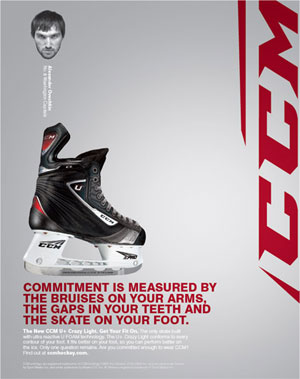 Who's the Better Skater
Do officials skate better?


Better than Hockey Players?


It's a great case to argue


Officials skate the entire game


A player skates only in shifts


Officials must master maneuvers


to keep up with the play


Get out of the way and


Be in the right place


At the right time


Many players turn to officiating


When their playing days end


Like Radius Edge Instructors


Who now teach young players


Pulling from years of experience


All from the Game of Hockey