Power Skating School
Summer Camp Nashua NH
We have 6 spots remaining for this camp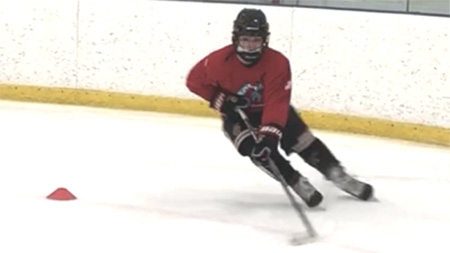 July 26 - 30, 2021 at the Conway Arena
Mites/Squirts 10:10-12:20pm
Peewee/Bantam 10:10-12:50pm
---



Registration ON SALE $325

This is our five day condensed camp:
10:10am - 12:20pm / 2 hours ten minutes per event
Ice resurfacing half way through program
10-12.5 hours ice time
USA Hockey ADM age specific progressions
Speedster Lightning cords
Bushnell Radar, 10-200 MPH
Target Shooting
Stick checking, angling, body contact, checking
Stickhandling, fakes and dekes
Shooting
Passing
Evasive skating with the puck
Stride, posture, forms
American, Canadian, Swedish, Ukraine, Russian skating reinforcement exercises


What to expect
Goaltender development instruction by Robert Morel

Goaltenders will receive personal training during the first half of our program followed by live action in the nets with our shooting and game situational stations

Goaltender details of instruction
SPECIFIC GOALIE SKATING DRILLS, Explosive speed work in crease, Balance & Agility work, Development of all mobility skills


STANCE DEVELOPMENT, Proper balance in stance, Correct position of gloves, Explosive recoveries, Butterfly Development


ANGLES, Ability to fill in space and challenge shooter, Squaring to the puck


ADDITIONAL HIGHLIGHTS, Rebound Control / Lateral Slides / Use of stick Breakaways / Basket Saves / Butterfly saves Wrap arounds / Situation behind the net / Catching Glove and Stick saves


Goaltenders will receive personal training followed by live action in the nets with our shooting and games situational stations. Max. 6 goalies.
---

Player development instruction by Peter Klim and the talented Radius Edge Staff

We will provide skating, forms and exercises as well as skills
Prior to pandemic this program offered daily classroom lecture with power point and video lessons, 4 hours of on ice instruction plus 2 hours dryland/plyometric exercising
You will always get skating forms at our camps and this program features the most of all our programs. Some are stationary but most moving. Forms are such a critical part of proper skating development. Even the NHL players seek the professional eye of a power skating instructor to identify where they can improve. We run forms exercises in progression for all levels to explore and progressively develop.
We'll spend the 1st half of our ice session in stations. Ice formats and layouts vary, I typically will have 1 full ice length station 200 feet long for creative skating development, overspeed lightning cords or resistance bands, rapid and long striding, breakaways, gaining momentum with armswing.
Power Skating, Forms, edges, balance and control, rapid and long stride, over speed, forward lateral diagonal backwards, stops, crossovers, pivots, and so much more
The second half we use many of the skating forms from the 1st half and progress with pucks and goalies into a more competitive atmosphere
Checking passing stickhandling shooting scoring breakaways dekes fakes escapes puck-protection and evasive methods and more
Checking: Angling, stick check, poke check, stick lift, pass blocking. shot blocking, body contact, shoulder check, hip check, checking and applicable rules
Passing, various types of passing, skating and passing(timing skills), self passes using boards
Stickhandling stationary and dynamic, individual puck control, hand eye coordination, dekes fakes, slow, fast, wide, narrow, toe drags, the ghost, Eberle, Pastanak, Marchand, Orr, Savard, Gretzky, Ruzicka and more
Shooting, wrist, snap, backhander, chip, flip, knuckler, slap, half slap, trick shots, rebounds, one timers, and more
I'll see you on the ice





---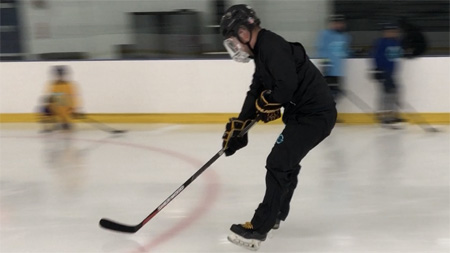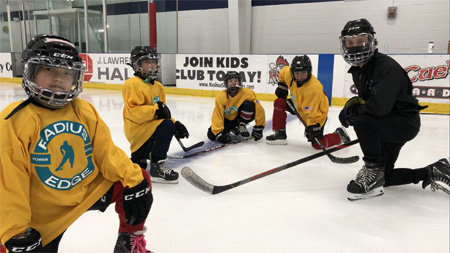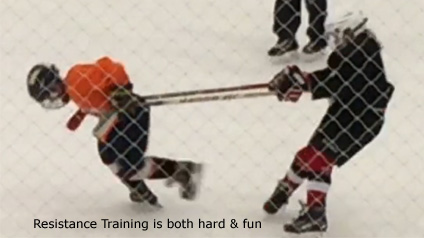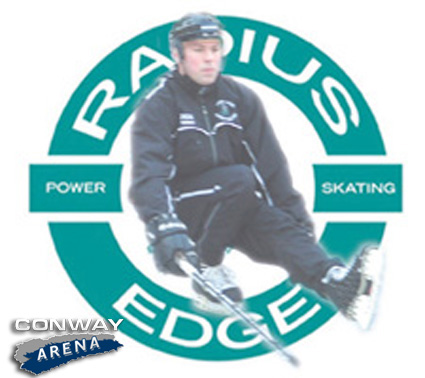 Radius Edge is proudly sponsored by...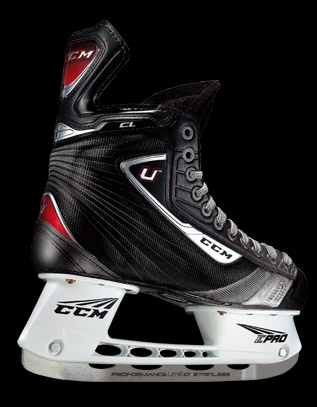 CCM Mini Catalog CrazyLight
CCM Mini Catalog U+ 12
High Resolution CCM CrazyLight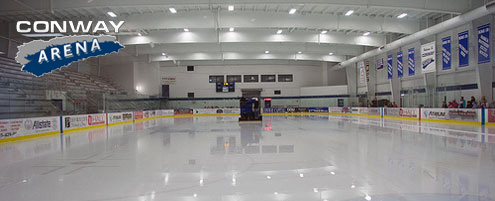 ---
Home / Summer camps / Sign Up Forms / Clinics / Private lessons / Referee / Organizations / Testimonials / About Us / Philosophy / Contact Us / Skate Repair /

---
Copyright © 2021 Radius Edge Power Skating LLC. All Rights Reserved
Revised - July 23, 2021

UPDATED JUNE 27 2021:

Summer Skills July 18-Aug 22
camp in progress...


---

Nashua Camp July 26-30, 2021
Players and Goalies
Goalies 2 spots available
Players 6 spots remaining
This camp has 2.5 hours ice
Training players from these fine organizations NE Edge, Stars, Cyclones, Crusaders, Wizards, Wildcats, Riverhawks, Cobras, Monarchs, Avalance, Flames

---
Most programs are held at
Conway arena Nashua NH
All levels boys girls age 7-17
1 year in organized play minimum

---
All Registrations
requirements/guidance
Print sign and bring day 1
Covid-19 risk waiver
Print sign and bring day 1
Injury liability waiver

Required reading
Covid-19 Radius Edge information
Required reading
Covid-19 Conway Arena guidelines

Mandatory Screening FORM
Covid-19 online screening FORM is a
requirement to enter Conway arena



---

While participating please adapt to
social distancing whether it be....

In registration line


Inside the designated dressing area


Lining up to get on the ice


Lining up for drills


Lining up to exit the ice


Water breaks


Group discussions


On Bench
---

Power Skating Warmup 15 Athletic Exercises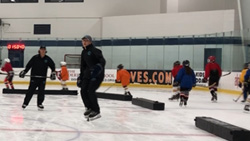 Power Skating Warmup, 180 Jumps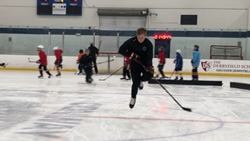 Power Skating Warmup, Leg isolation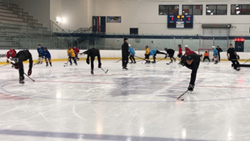 Power Skating Warmup, balance and form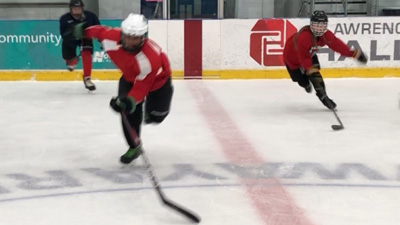 Power Skating Leg Loads Exercise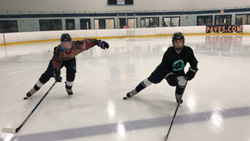 Power Skating MOVING PUCK SLIDES DRILL


Power Skating Sliding Core Exercises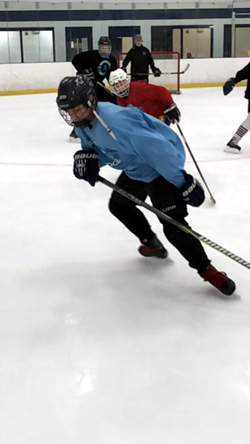 Power Skating Open Hip Exercises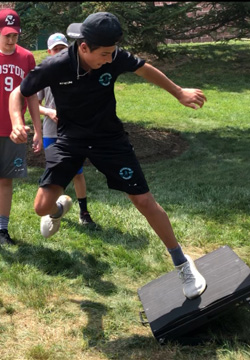 Power Skating Dryland, The Russian Box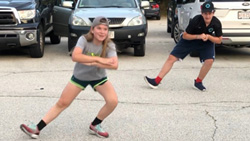 Power Skating The Drunken Sailor Dance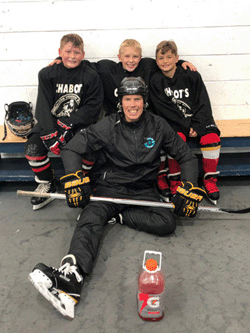 Apres Skating in EXETER with CHABOT HOCKEY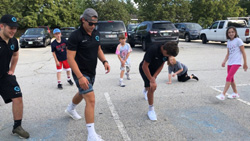 Power Skating Dryland Group Stretch

---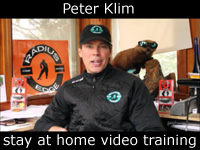 NEW: Stay at home
TRAINING VIDEOS
Exercising at home videos
lesson 1 Forms Basics 101
Lesson 2 Forms & Agililty 102
Lesson 3 Forms & Agility 102
Lesson 4 Forms Power Agility 102
Lesson 5 Stick Hand Eye control 102
Lesson 6 Core training 102
Lesson 7 All about your stick
Lesson 8... coming this week